Mid September fishing has been outstanding just like the weather! Redfish have been the main targets on my most recent trips due to there abundance lately. Snook fishing has been good, but not outstanding, and Tarpon have still been around. For those who want to target them. Nearshore fishing is also getting good with big schools of Spanish and bonito showing up, along with triple tail and Cobia.
Redfish have been everywhere this month, and the action should only get better. Most of the Redfish I have been catching have been coming from large schools of fish that are over-slot in size. I have also been catch a few more Redfish this week mixed with the Snook and these fish have been mid to upper slot size. Live sardines have been the bait of choice, and they cant be to big for these big bruiser reds. Gold Johnson 1/4oz. spoons also got it done this week for me when I was doing some scouting.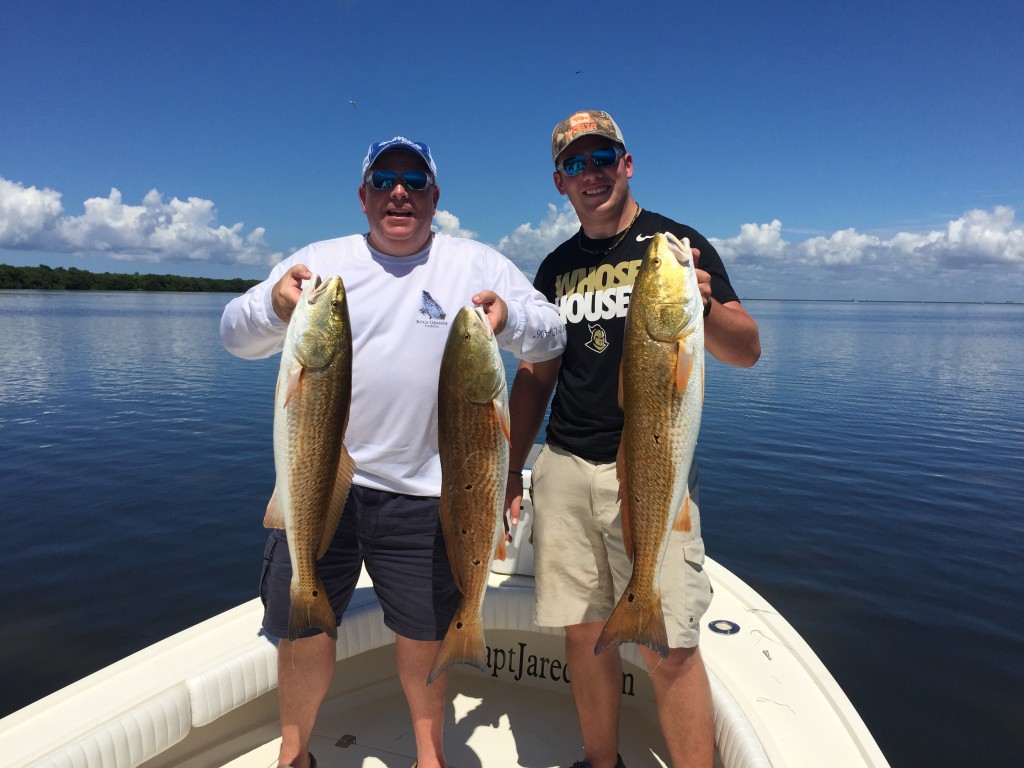 Snook Fishing has been good, but not outstanding this past week or so. Most of the fish have been 22-26" with a couple in the slot. I haven't seen many slot or over slot Snook around in the areas I am targeting, but in the coming weeks as the temps drop the Snook fishing will only get better, and they should get bigger. Live sardines free lined on a 25lb leader with a 1/0 circle hook has been the standard rig of choice.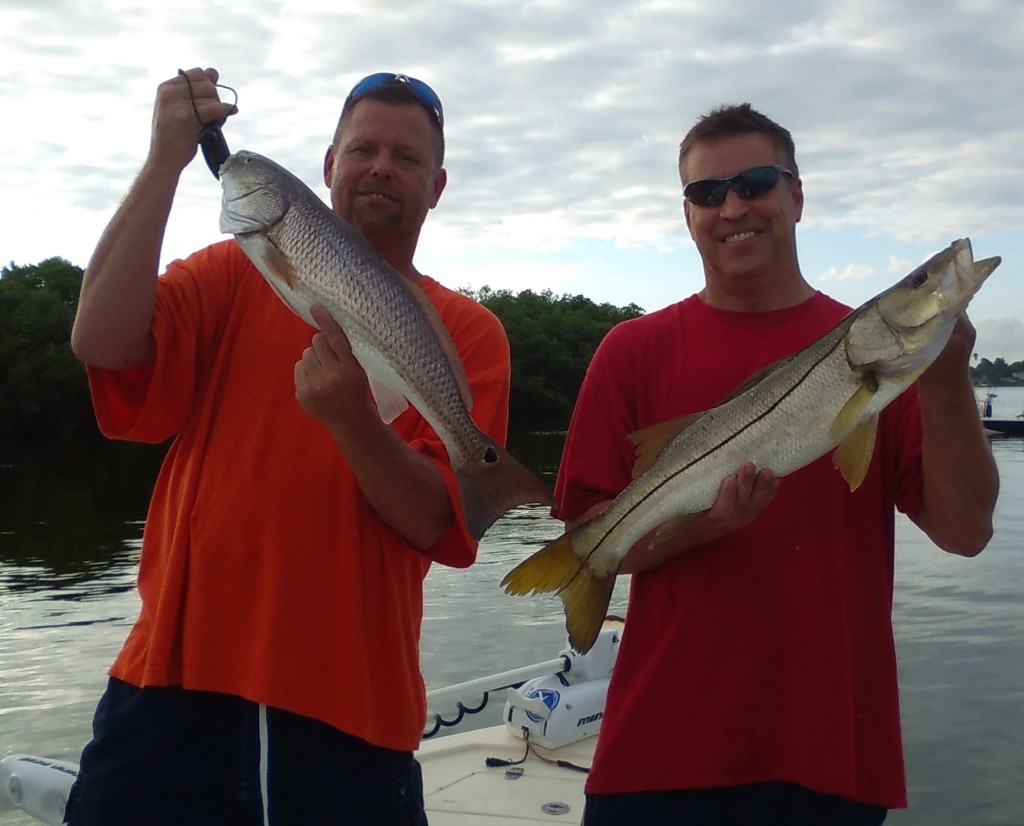 Tarpon fishing has still been productive on Tampa Bay mostly between hours of dusk through dawn. Large tarpon have still been hanging out near the channel edges, deep flats, and around the bay bridges and are best fished with either dead baits on the bottom, or with large swim baits. Smaller juvenile tarpon have been hanging out in the rivers, deep creeks, and bayous throughout the entire Tampa bay area. When fishing for smaller tarpon small flies are hard to beat, but they are more than willing to hit soft plastic jerk baits.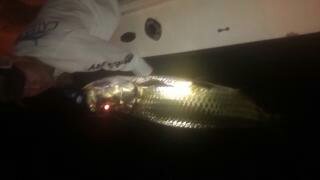 Near shore action is also starting to heat up. In the mouth of the bay large schools of Spanish mackerel and bonito have been working the channel edges near the Skyway. Triple tail and Cobia have also been hanging out on the buoys, channel markers and any other floating structure. In the next few weeks the kings should be here!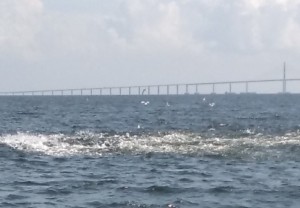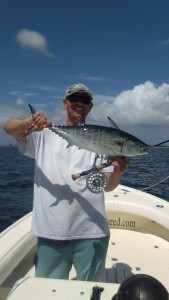 Tight lines,
Capt. Jared Simonetti
727-831-0111