September Fishing has been good! Hurricane Irma hit Florida hard, but didn't hit Clearwater beach, St. Pete beach, or Tampa Bay. While many people lost power here I was on vacation in Venice,Louisiana catching Bull Redfish! I came home the second week of the month and the Snook, Redfish, trout, mackerel and many others were ready to bite, and the weather has been perfect with no wind or rain!
I started the month off on vacation fishing in Venice, Louisiana catching Bull Redfish in the 40" range. These fish are hard pulling and don't give up. Every year I like to make a fishing trip to Louisiana as they have some amazing fishing there. This year has been the toughest year yet, but I was still able to catch some of the big bulls they have!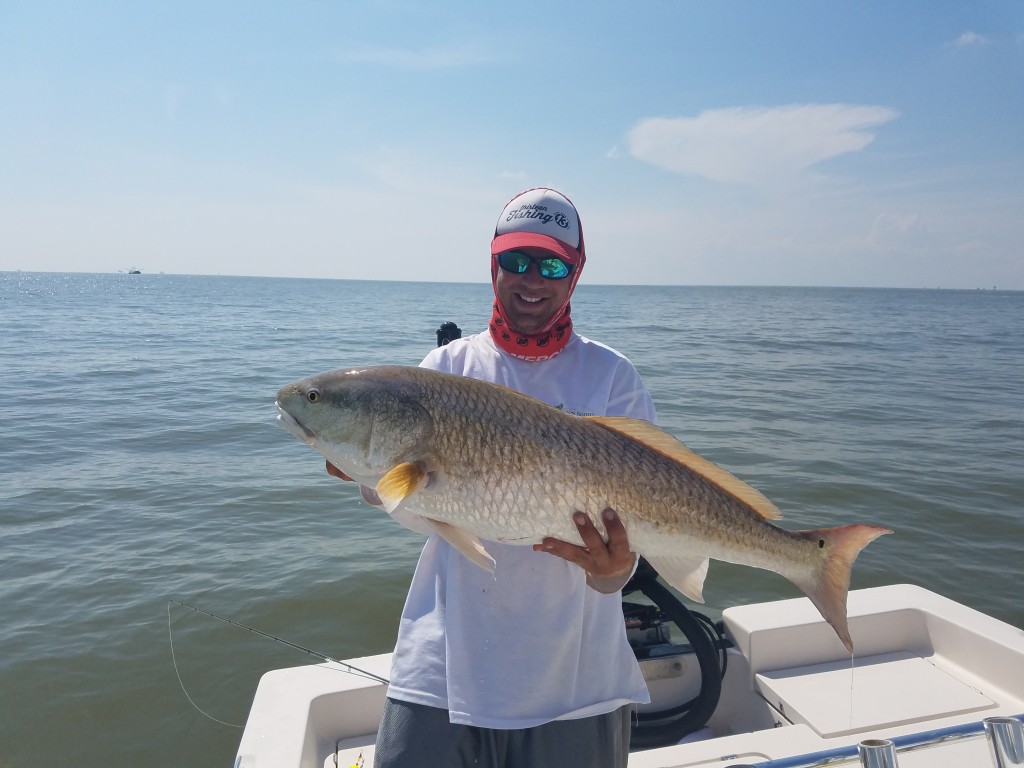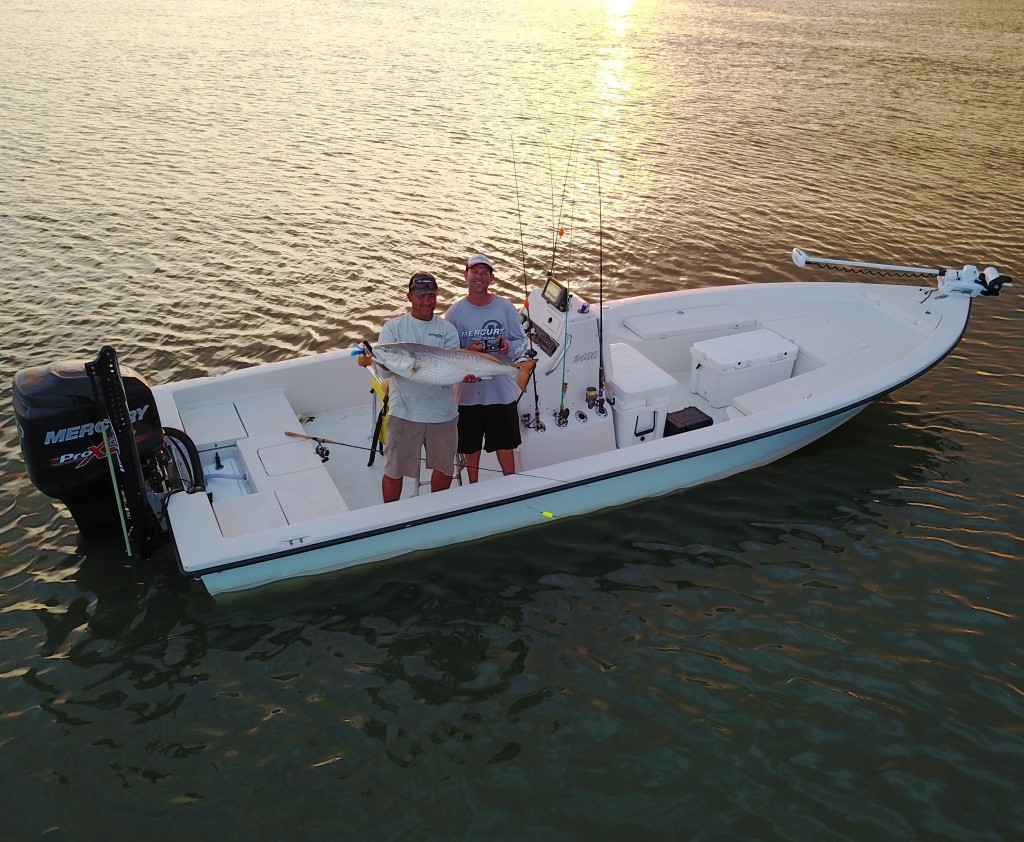 Clearwater Beach fishing has been good just before I left I was catching good numbers of redfish and trout. When I got back mid month we got right back to it with Redfish, Trout, Snook, mackerel, jacks, and many more species fishing the deep grass flats just inside Clearwater harbor and up around St. Joesph sound in Dunedin. Live sardine have been key to our success and they have been abundant, but small. We have even done a couple fly fishing trips lately, and we had no issues catching plenty of fish on the fly! If you want to do a fly trip just let me know.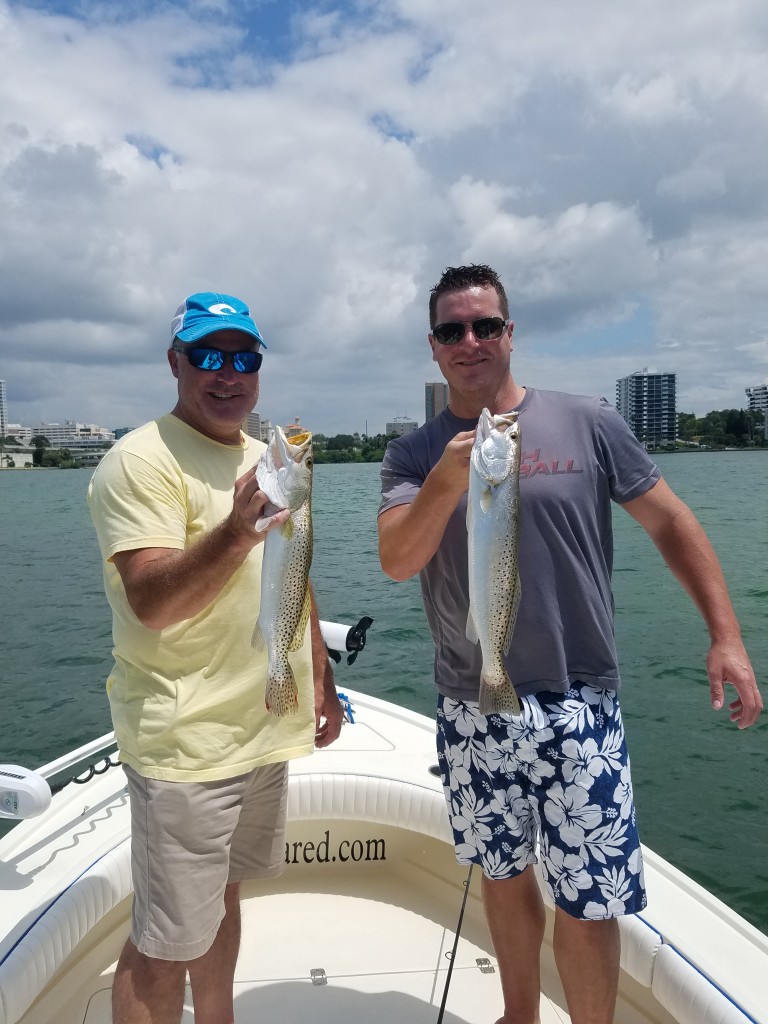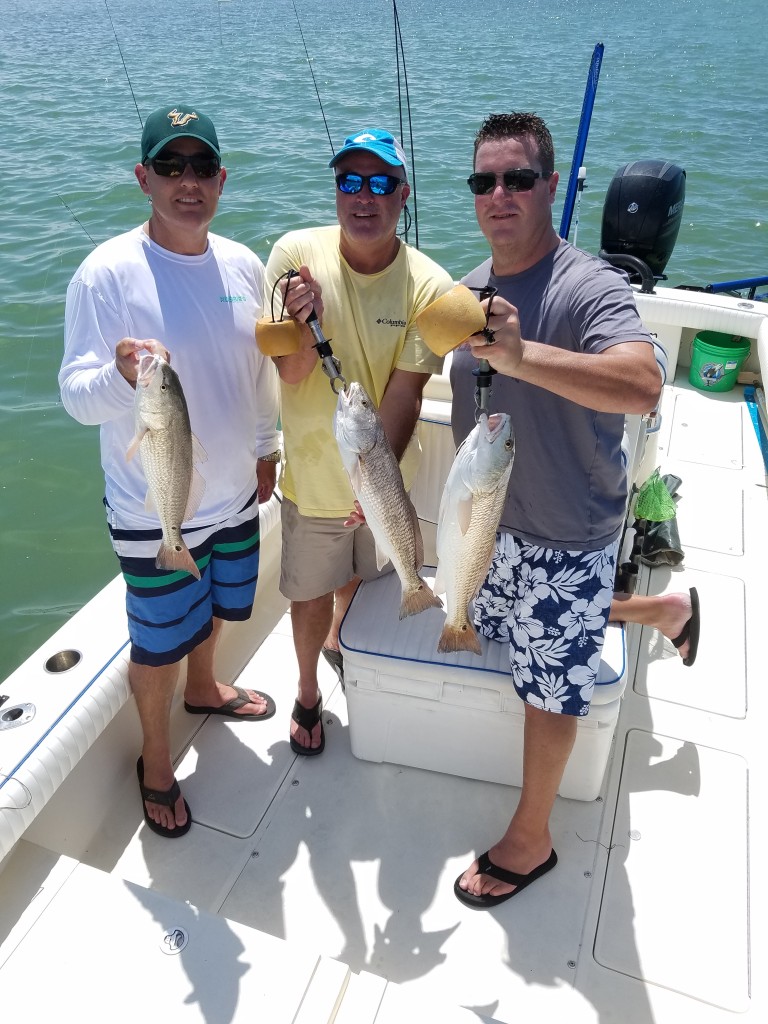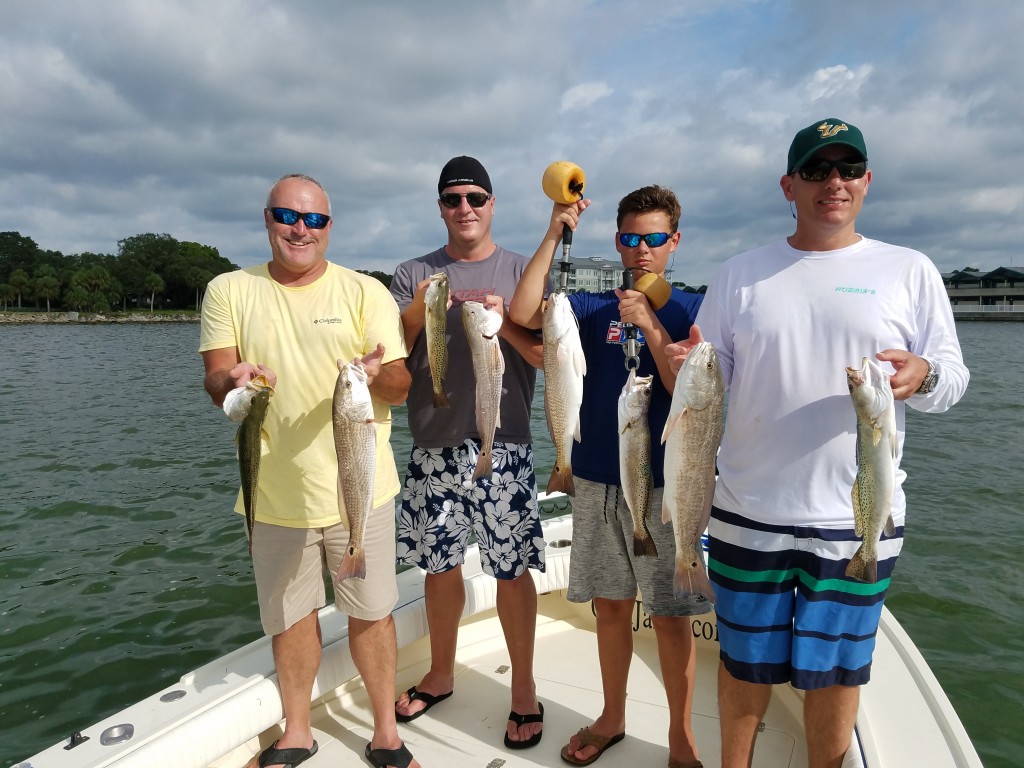 St.Pete Beach fishing trips have been catch lots of Spanish Mackerel, Pompano, Trout, and Redfish fishing both the grass flats of Ft. Desoto, and just off the beach in front of the the Don Cesar hotel. Fall fishing is heating up and the St. Pete area is great because it the opening between the Gulf of mexico and Tampa Bay, and all the fish moving through the area pass by the area making for great angling opportunities.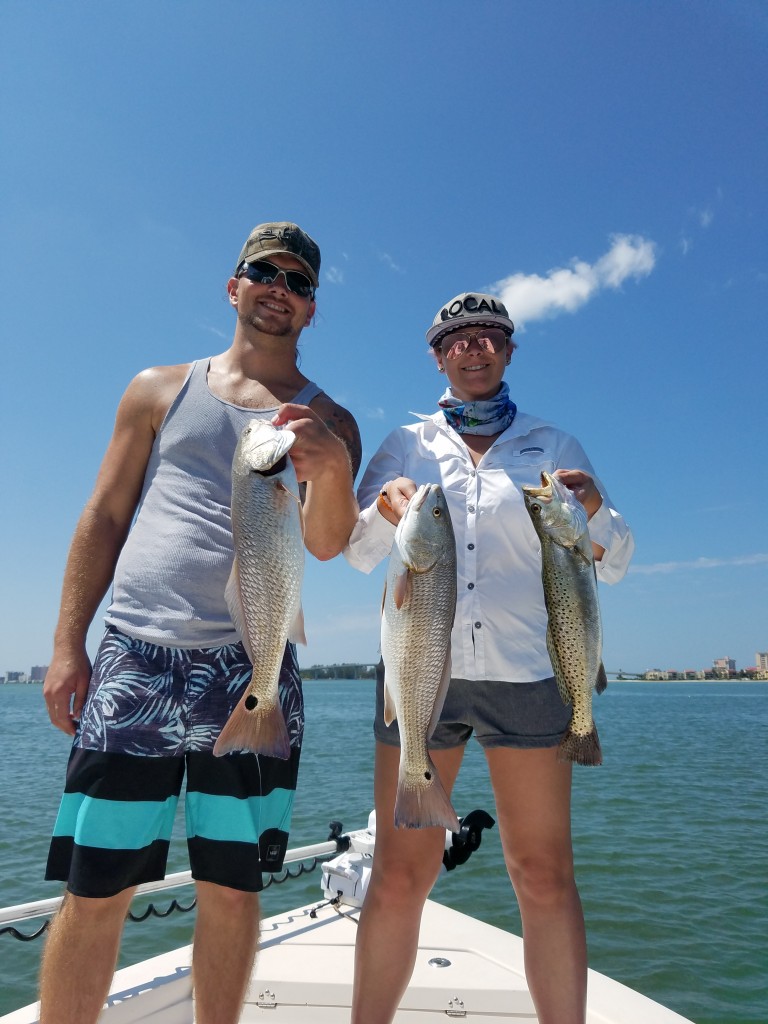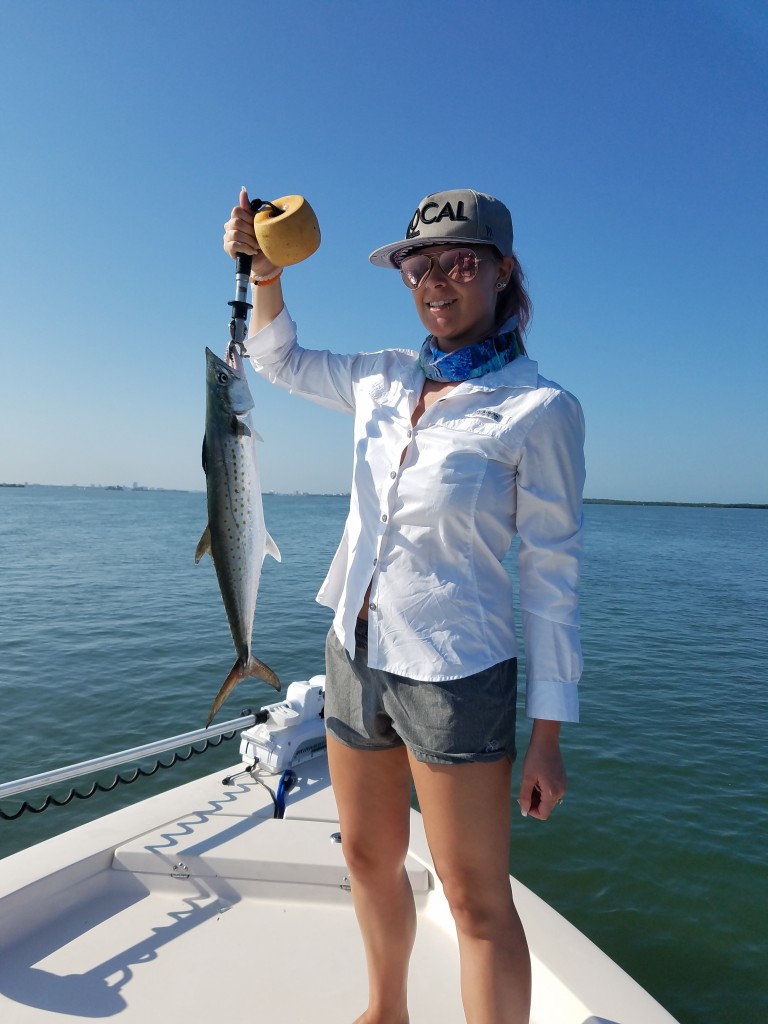 Tampa Bay fishing charters have been catching lots of Snook, a few reds, and limits of trout. The bay fishing is about to get really good as soon as the first cold fronts hit and the fish push into the bay, and for the anglers that will be here for this we will have 50-100 fish days fishing for snook and reds.
Tackle – 13 Fishing rods, Fin-nor 30 reel, 15lb power pro super silk, 1/0 demon Mustad hooks, 25lb mono leader.
Tight lines,
Capt.Jared
727-831-0111