February has had some fantastic weather and  great fishing both in Tampa Bay and Clearwater water har bor, and it should continue to be good until late summer. So don't wait, come join us either this Spring or for the awesome action! Now to the current report…In Tampa Bay the Snook, redfish, and trout have all been biting and biting well! Snook fishing has been awesome lately with the warm winter we are having and plenty of bait still around. Most of the Snook as of lately have been smaller, but the numbers are there. Snook fishing with be good for the coming months, and will be best around the stronger new and full moon tides.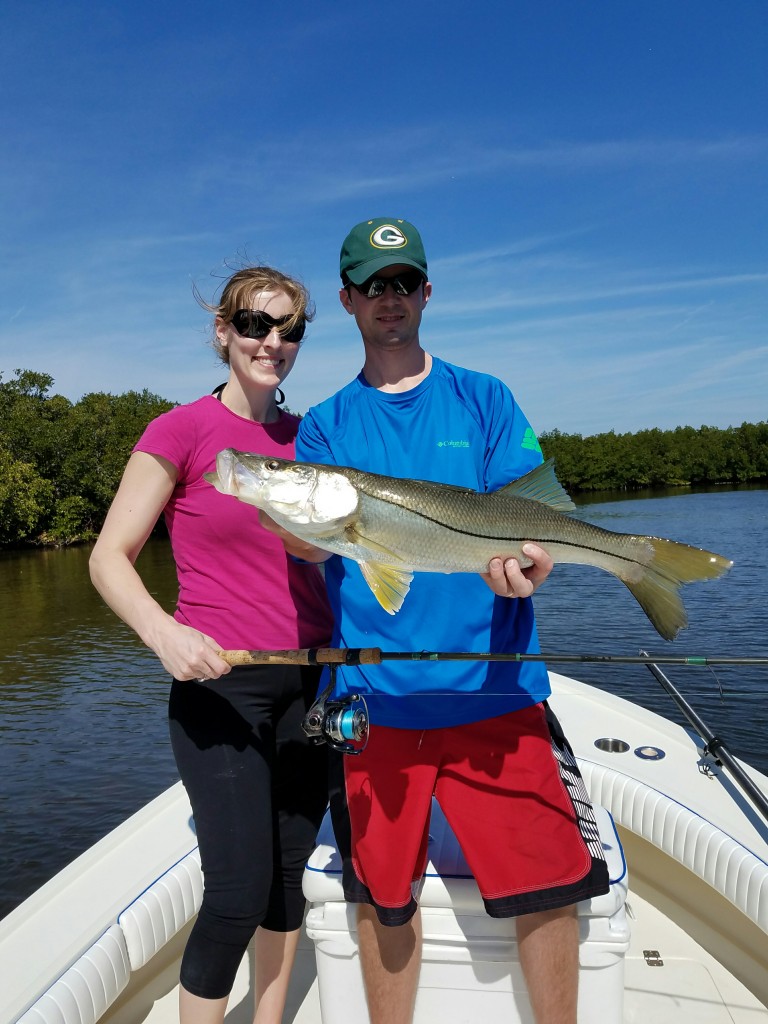 Redfish are really starting to show up in the bay as of last week. And they are going to keep coming as Spring approaches.  They are willing to eat just about anything right now once located. Put your time in and you will find them.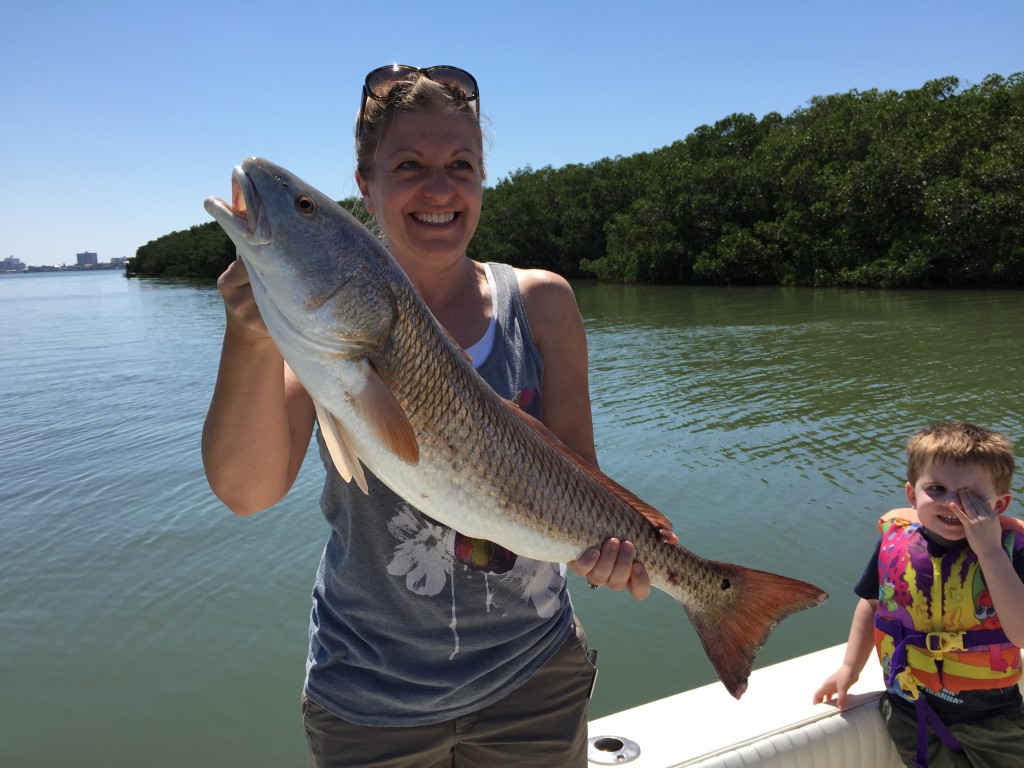 Trout fishing has been outstanding this entire winter and are one of the main targets during the cooler months. live shrimp and artificial jigs have been producing easy limits of quality size fish every trip we had in the last few weeks.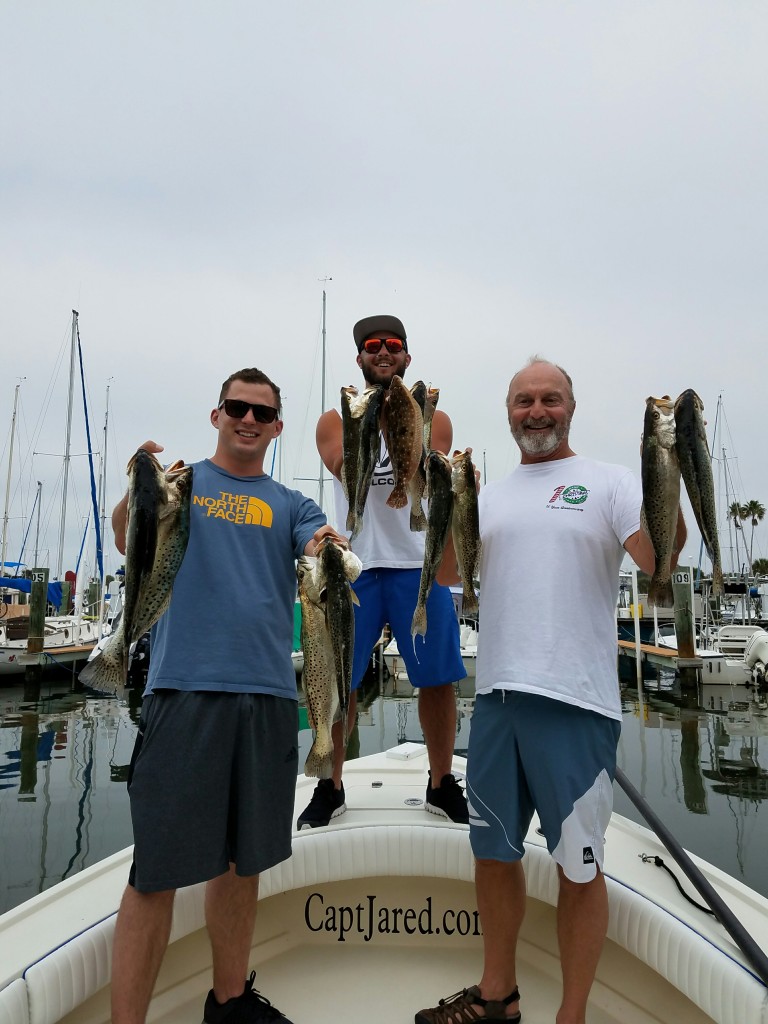 Clearwater harbor and jetty have been producing plenty of trout, sheepshead, and few redfish on the few trips out. Live shrimp fished near the bottom with a knocker rig are working well.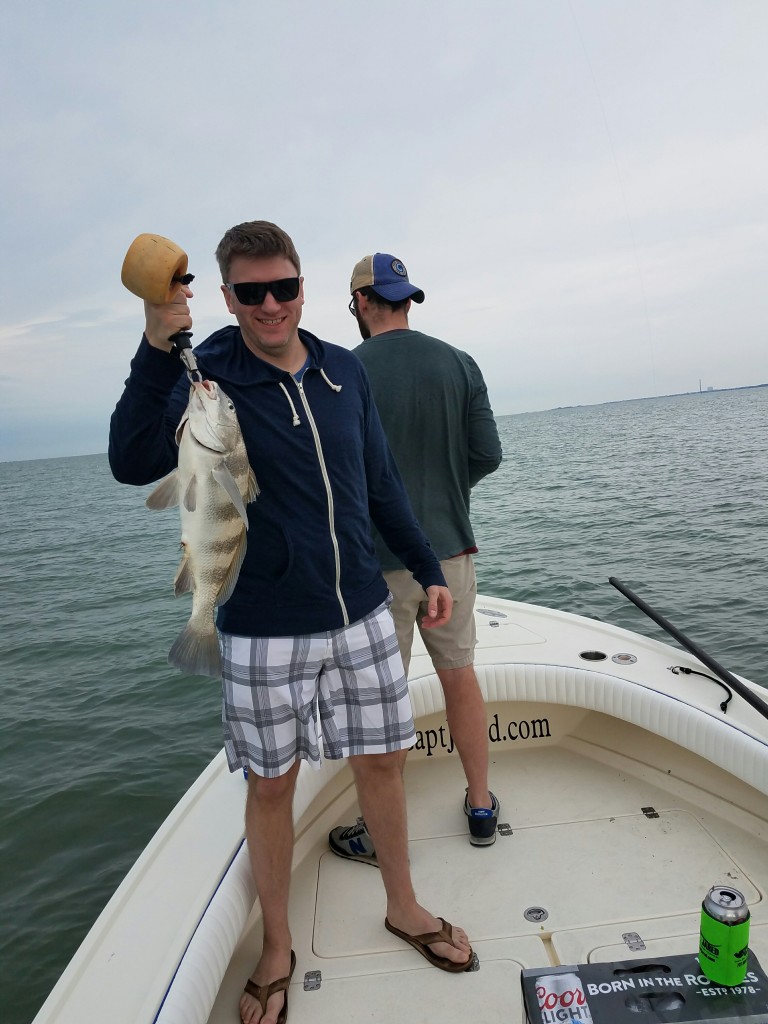 Give me a call if you want to get out and do some fishing. The Spring and Summer bite is gonna be awesome! Snook and Tarpon trips are really starting to fill up for both seasons and days are limited. I only have a few days in March available, half of April, and prime tarpon dates are taken. Don't wait.. 727-831-0111.Tight lines,Capt.Jared727-831-0111
www.CaptJared.com