February has been windy to say the least but I have still been available to get out and fish, and the fishing hasn't been easy but we are still bending the rods and wetting the lines, and for most of my anglers this is all it is about!! Sheepshead, black drum, Redfish, trout, pompano, silver trout, lady fish, and jacks have made for a nice variety this month and we just never know what we are gonna catch! Fishing this time of years requires making adjustments quickly as the weather has been the determining factor most days to where you can and can't fish. As of lately I have been all over fishing both the power plants, the ICW, and the Rivers trying to avoid the wind, while staying on a decent bite.
The Inter-coastal waterways runs from the whole length of Pinellas county, and it is the perfect place to fish during the winter for trout, redfish, sheephead, and black drum. The ICW is great because it offers protection for the wind, and there are plenty of docks to fish. Trout fishing was good but not outstanding this to dirty water conditions, and the amount of pressure they are getting, but we are still catching some quality fish! The Redfish bite has seemed to pick up over the last week with some nice mid slot fish being caught! Dock fishing has been producing good numbers of reds, sheepshead, and black drum, but there has also been a good number of redfish on the flats as well. Live shrimp free-line or with a small weight is the rig of choice.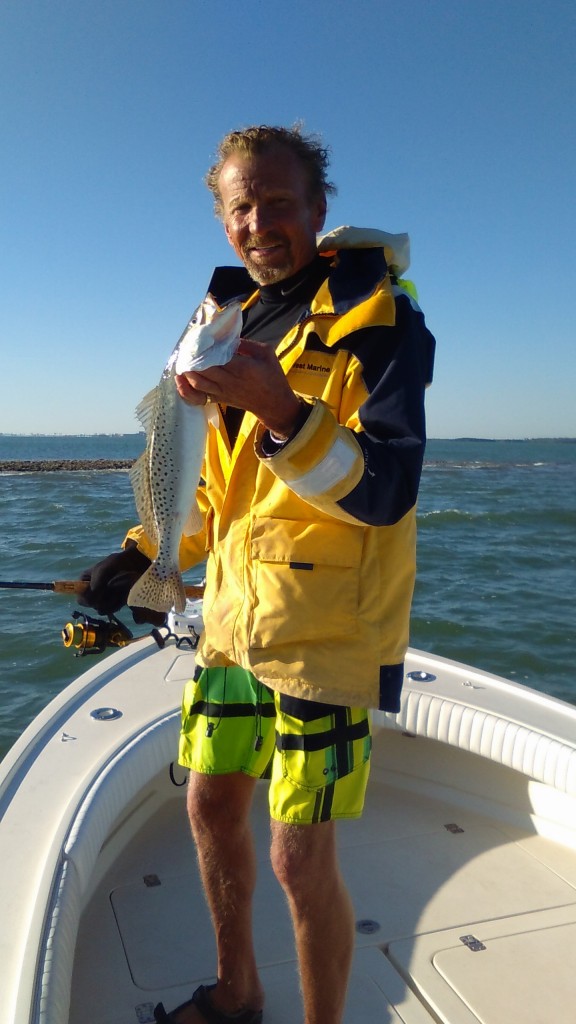 Power plants can be "HOT" spots this time of year for a wide variety of species such as Cobia, Sharks, Pompano, Permit, Jacks, Ladyfish, and the list goes on.. I was able to get over and fish the Big Bend power plant last week and it wasn't too productive on my trip, but that's fishing. Reports from other captains a few days prior reported fair action on the species above. On another Trip this week I went north to the Anclote power plant and was able to catch a few Trout and Jacks along with a boat load of Ladyfish which provided my anglers with plenty of action for there first saltwater outing! Water temps were about 10 degrees higher at both the Power plants outflows channels compared to the flats surrounding them.
I was also able to fish in the Anclote River, Palm River, and Hillsbrough river this month as well, and they both provided consistent action on Redfish, Sheepshead, and Black Drum fishing the deeper holes in the rivers, and along the docks. Live Shrimp with a small split shot or rigged on a jighead will get the job done. Wintertime low tides will help with finding some of these deeper areas, and will also help concentrate the fish as well.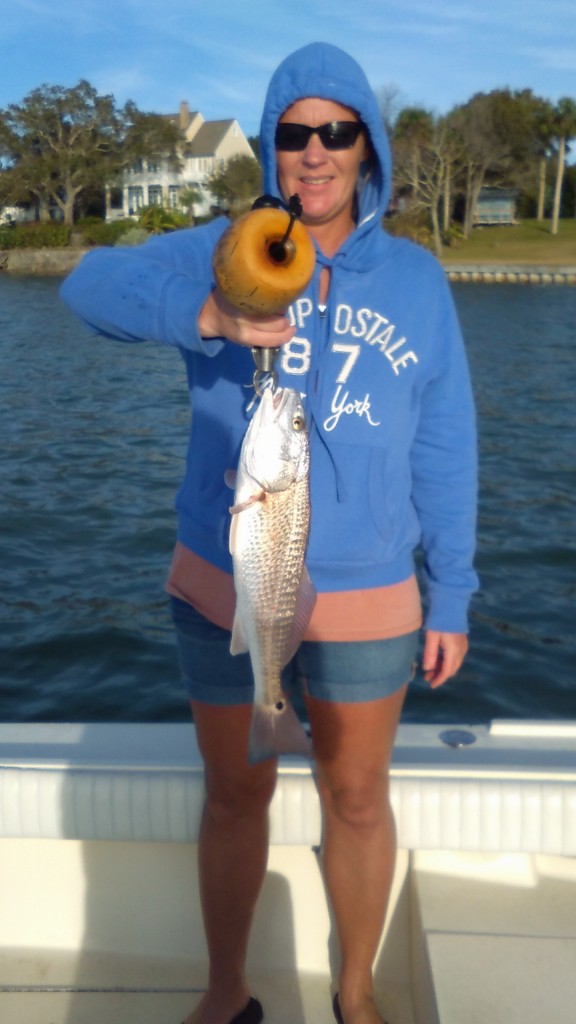 While fishing isn't epic this time of year due to the consistently changing weather, there are still fish too catch and days when it is good, and others that are just nice to get out and go fishing! Spring is is around the corner and we will be back to the days we all dream of in no time! Until then this is a great time to get your tackle ready, your trips booked, and chores done so that when Spring is here you are READY!! Also if you want to get in on some Tarpon Fishing this year now is the time to start booking your trips as good Tarpon guides book up fast, So don't wait!
Tight lines,
Capt. Jared
727-831-0111