Aprils Fishing has been fantastic both in the Clearwater beach area, and as well as inside of Tampa Bay. Snook fishing has been phenomenal both in the bay and along the gulf beaches. Redfish have been patrolling the shallow grass flats and mangroves edges, and near shore the mackerel and Kingfish have been very consistent throughout all of Pinellas county.
Snook have been the main target on most of my charters for the last month or so, and some days we have been catching close to 100 Snook with a few anglers fishing 4-6 hour periods. Live sardines have been the key to having banner days. Some days bait has been easy and other days it has taken me upwards of 2+ hours to obtain enough bait for the day. Free-lined and corked baits have both been producing well combined with a 30lb. leader and 1/0 circle hook. Look for the Snook to feed well on both the incoming and outgoing tides. Most of the Snook have been in the mid 20" range, but slot fish have been caught on pretty much every trip along with several over slot fish. Snook fishing should remain outstanding for the next couple of months!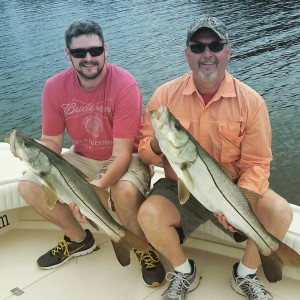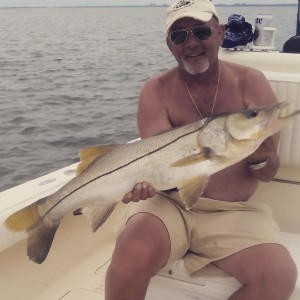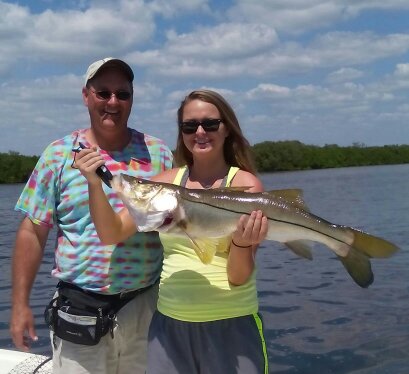 Redfish have been around for the anglers looking to target them. Look for the Redfish to be around the deeper mangrove shorelines on the high tides, and out in the deeper pot holes on the lower part of the tides. Most the the reds have been upper slot to over slot fish ranging anywhere from 25-35". Live sardines either free-lined or fished under a cork have been producing well, but cut pinfish, ladyfish, and threadfins are also getting plenty of bites.
Near shore along the beaches of Pinellas county Spanish mackerel and Kingfish have been consistent catches for many anglers. Slow trolling live baits around the pubic reefs has and hard bottom areas put plenty of fish in the boat. The mackerel have been good size and the kings have been between 10-20lbs on average. Live threadfins, sardines, blue runners and any other baits sabakied near the reefs have been working. Kings should remain in are area for at least a few more weeks.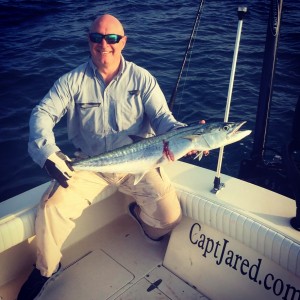 Tarpon season has also started with fish showing up in many places throughout the Tampa bay area. We have been mainly been fishing the early part of the morning or around sunset as the fish have been more active. Tarpon fishing will only get better as we get closer to May and June when the fish really start show up in big numbers, but they are available for the anglers looking to do battle with the silver king! If you want to book a Tarpon charter it is better to call sooner than later, as often the best days go quick.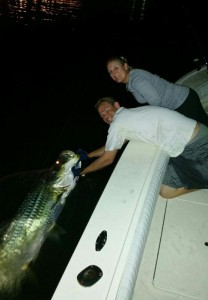 Tight lines,
Capt. Jared Simonetti
727-831-0111